I am glad you found my site.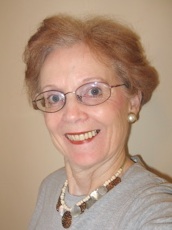 We provide Scripture-based prayer Resources to help you pray God's word back to Him, and to touch others for the Lord. These resources have been used in a prayer setting or at home; they are practical, easy to use and impacting.
Do you have a teenage daughter in your family? I was fourteen years old when I made some important decisions. Read More...
Behind every Book is a Story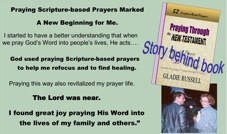 Find out about my new book,
Praying Through the New Testament
, and
how it came about --
Story Behind Book
. You will discover it took years for the book to come together
More and more,
your home can become a
Prayer Sanctuary
as you pray for yourself, your family, friends and for those you don't even know.