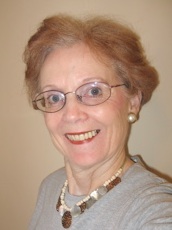 Your Phone Can Become
A Place Of Prayer Connection
With A Friend as you pray together.

Your 'Prayer Friend' may live across the country, or at the end your street. You might decide to pray over the phone once a week. There are 52 'page prayers' for you to use for the purpose of praying God's Word into the lives of your loved ones!
Scripture Prayers --
Praying Scripture provides
the practical help and inspiration
we all need to pray more consistently and effectively

I wrote this book to help me pray more for my family and others. I hope it will help you too.


Praying Through the New Testament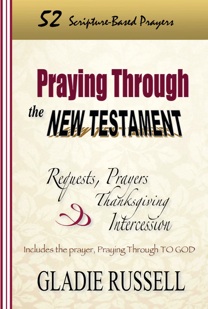 Sample
Scripture Praying
Requests, Prayers and Thanksgiving



Would You Like To Pray Life-Changing Prayers
Over The Phone With A Friend?

Here Is An Idea.
My new book,
Praying Through the New Testament
is not a book about prayer. It is a Book of Prayers based on Scripture.
It contains 104 pages of prayers to pray for yourself and for others
-- 52 pages of prayers for yourself, AND
-- 52 pages of intercession prayers (the same prayer) to pray for others.
1. Before you phone your friend,
pray the left-side 'page prayer'
in the book for yourself, THEN...
2. Phone your friend
, and alternately pray the right-side 'page prayer'
in the book for friends, your children, grandchildren, and more. (Agree
in prayer with each other as you pray for your loved ones).
These prayers will help to keep you focused in your praying and will be
a great encouragement as you see God work in your own lives
and in the lives of others.
This is an amazing way to pray God's Word back to Him.



God's Word is His will. He says,

"If you remain in Me and My words remain in you, ask whatever you wish, and it will be given you….For the word of God is living and active…. I send it out, and it always produces fruit. It will accomplish all I want it to, and it will prosper everywhere I send it."

John 15:7; Hebrews 4:12 (NIV); Isaiah 55:11 (NLT)




For shipment within Canada:
Praying Through the New Testament
Availability: shipped in 2-3 days
If you live
Outside Canada
, order at Amazon,
find out more, Praying Through the New Testament
...