Prayer Ministry to pray for the lost -- Outreach
DOWNLOAD A Prayer Sheet

Do you want to Lead a Prayer Session using Scripture Prayers to ask God to work in hearts and to bless your Outreach?
The following Download Prayer Sheet will assist you
to lead a Prayer Session for Your Outreach that uses
Scripture-based Prayers --
This is
a
one-page prayer to pray for those who will minister in the outreach
AND a
one-page
INTERCESSION
prayer (to print on the other side) to pray for those who do not yet know Jesus as their Savior.
This Download includes
a ReadMe First document with guidelines.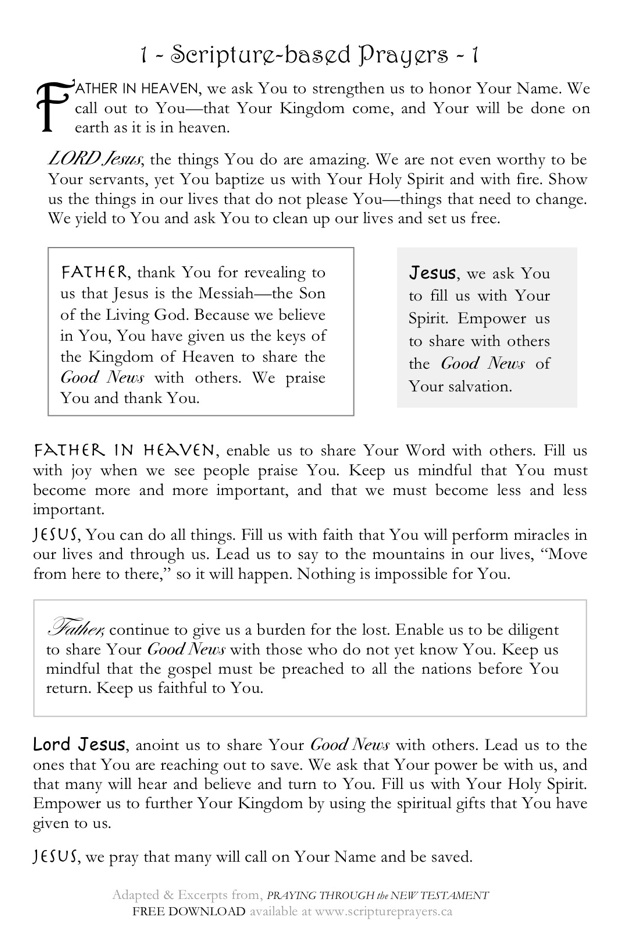 You might also want to Download a short attractive ready to print Scripture-based Salvation prayer to give to those who do not yet know Jesus as their personal Savior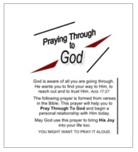 Praying Through to God
Click to see it in Visual Online Format: