Praying Powerful Scripture Prayers -- PRAYING GOD'S WORD scriptureprayers.ca
Experience More Joy in Your Prayer Life - Praying Bible Prayers
One way to
GROW IN PRAYER
is by praying Scripture -- praying Scripture for yourself, family, your marriage, children, and for those you don't even know.
Praying Scripture prayers can put into words the desires you have for the Lord, yourself, family and more.
Praying Scripture. Praying INTERCESSORY prayers for your family. See what happens in you and in your loved ones.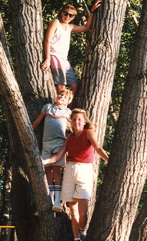 How To Pray More
For My Children
One way to pray more for your family and others is by praying scripture, praying Bible Prayers.

Jesus wants us to believe every one of His words. He said,

"People do not live by bread alone, but by every word that comes from the mouth of God" (Matthew 4:4).

As we believe His Word (His word as written in the Bible) we can pray it back to Him. This is praying Scripture, praying God's Word back to Him.

Find More, Article, Praying Scriptures...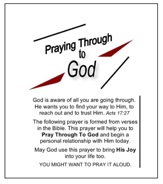 DOWNLOAD LEAFLET -- Praying Scripture
Salvation Prayer,
Praying Through to God

Give to a Friend
Use Leaflet at your next Outreach
Sample
Scripture Praying
Requests, Prayers and Thanksgiving
Discover Praying Scripture -- Praying Bible Prayers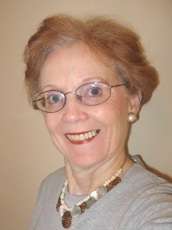 This New Release — Praying Through the New Testament is not a book about prayer, it is a Book of Prayers based on Scripture.
Requests, Prayers and Thanksgiving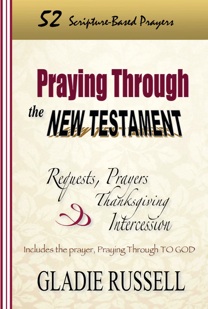 BUY BOOK This book will lead you in this powerful way of praying the Scriptures.
It contains Scripture-based
- Requests, Prayers and Thanksgiving to pray for yourself; and
- INTERCESSSORY prayers for loved ones.
An amazing Joy Adventure awaits you as you Pray Through the New Testament. By Gladie Russell.
MORE DESCRIPTION / BUY BOOK

Ways To Use
the Prayer Book,


Praying Through


the New Testament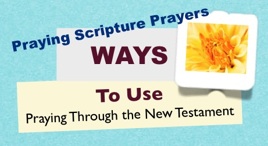 Help Spread the Word About
Praying Through the
New Testament




Abundant Life
Jesus said,
"The thief (the devil) comes only to steal and kill and destroy; I have come that you may have Life, and have it to the full" (John 10:10).
Loving God and
His Word!

One vital way to love God is to love His Word. A way to have God's Word work in our lives is to pray it back to Him. What an exciting way to talk to God by praying scripture!

As we do,
we let it change us, and
we allow His Word to dwell in us greatly, and
we let it permeate our lives fully.
TRY THIS Exciting Way of Praying Scripture Over The Phone